Background:
The project has partnered with SBS for Donate Life Week. Through SBS Voices, a trusted platform known for highly emotive content and human stories, SBS will help launch Donate Life Week.
This social campaign will utilise partner posts promoting 5 x videos by the FilmLife filmmakers to leverage SBS Voices' audiences, targeting potential organ donors and reaching new audiences beyond regular followers. The sixth video introduction will be released in the future.
Project aims:
Three young diverse filmmakers were provided grants to produce films to take increase participation of young people from culturally and linguistically diverse backgrounds and their networks to register for organ and tissue donation.
Partners and funding:
FilmLife is a joint initiative between the NSW Multicultural Health Communication Service (MHCS) and NSW Organ and Tissue Donation Service (OTDS) with support from Diversity Arts Australia (DARTS).
The African-Australian Youth FilmLife forum to launch Norah Masige's short film was presented in 2021 in partnership with Western Sydney Local Health District and our project partners above.
Links to resources:
FilmLife - Best Gift Ever
 FilmLife - Best Gift Ever (Teaser)
 FilmLife - Best Gift Ever (Trailer)
 Alvin the Hero - English
 FilmLife - Alvin the Hero - Mandarin

 FilmLife - Alvin the Hero - Cantonese
 FilmLife - Alvin the Hero - Korean

FilmLife - Alvin the Hero – Vietnamese
The Human Reorganiser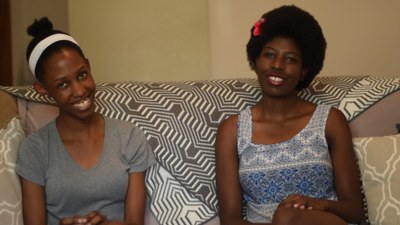 Want to learn more about unpacking the myths around organ and tissue donation? Find out more through DonateLife. One day you could save lives. Register as an organ and tissue donor at https://donatelife.gov.au/
'Norah Masige's film link is available for screening upon request. Contact MHCS below.'
SBS Voices Facebook:
 Key contacts: